Table of Contents-
Why do we need Salvation?
Here is the telling of the most precious gift ever given: Salvation. It all started when God created the World. Genesis chapters one and two describes the event. A summery is as follows…
" In the beginning God created the heaven and the earth."

Genesis 1:1
When God created everything it was perfect. He created Adam and Eve in His image. They could eat of every tree in the garden except for The Tree of the Knowledge of Good and Evil. One day, Satan entered the garden as a serpent and he tempted Eve to disobey God. Against God's command, she ate and gave it to Adam. Thus, sin entered into the world and all of mankind is now scarred with sin. There is now a gap between the perfect God and sinful man.
"For all have sinned, and come short of the glory of God"

Romans 3:23
As a test to contrast how righteous God really is, He gave us the Ten Commandments. Let's see how you compare to the ten commandments with a few questions…
Have you ever used God's name in vain?
Have you ever stolen anything, even something small?
Although, you probably haven't killed someone, God says that hating someone is just as bad as killing. (1John 3:15) Have you ever hated anyone?
These are just a few questions and according to God's laws, you are a blasphemer, thief, and a murderer. By God's holy law, you are guilty.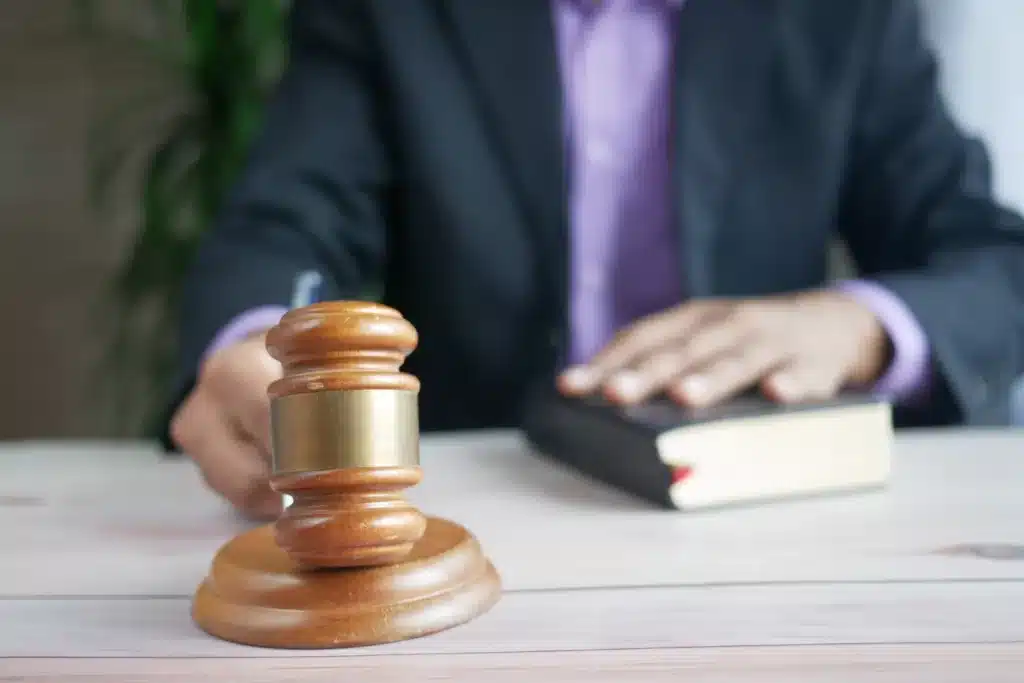 What is the punishment for sin?
God is pure, and He dwells in Heaven. Only the pure and righteous are allowed into Heaven. The dilemma comes when we realize that we are sinners and that we cannot achieve purity on our own. We are born with sin. If we are not allowed into Heaven because of sin, then what's the alternative? The alternative is eternal death and sorrow in a horrifying place: Hell. Do not be deceived! Hell is not a party or a place to hangout. The Bible states the following…
"The Son of man shall send forth his angels, and they shall gather out of his kingdom all things that offend, and them which do iniquity;

And shall cast them into a furnace of fire: there shall be wailing and gnashing of teeth.

Then shall the righteous shine forth as the sun in the kingdom of their Father. Who hath ears to hear, let him hear."

Matthew 13: 41-43
How can I escape Eternal Death?
There is hope! There is a way to be saved from eternal punishment. God sent His only Son, Jesus, to earth. Jesus was born as a humble babe, born in a manger. He was tempted, yet remained pure. Ultimately, Jesus was falsely accused and put to death. If this were the end of the story, there would be no salvation. However, it doesn't end there! Three days after He was put to death on a cross, Jesus rose from the dead.
"For I delivered unto you first of all that which I also received, how that Christ died for our sins according to the scriptures;

And that He was buried, and that He rose again the third day according to the scriptures."

1 Corinthians 15: 3-4
How can I accept the gift of Salvation?
Salvation is very simple. The Bible say…
"But God commendeth His love toward us, in that, while we were yet sinners, Christ died for us."

Romans 5:8


"That if thou shalt confess with thy mouth the Lord Jesus, and shalt believe in thine heart that God hath raised him from the dead, thou shalt be saved."

Romans 10:9
All you have to do is call out to God to save you, and He will!
The Salvation ABC's are like this…
Admit that you're a sinner.
Believe that Jesus came to save you.
Call upon the name of Jesus Christ.
What should I do now that I am Saved?
Now that you are saved, here are some great steps to help you grow in the knowledge and love of our Savior.
Read the Bible.
The Bible is your spiritual food. It is the very words of God written to you. The book of John is an excellent place to start! Keep this verse in mind as you read.
"All scripture is given by inspiration of God, and is profitable for doctrine, for reproof, for correction, for instruction in righteousness:

That the man of God may be perfect, thoroughly furnished unto all good works."

1 Timothy 3:16-17
Find a Biblical Church
This can be hard to find, but it is key for growth. Worship God with a body of believers, who will help answer questions and give insight into the Bible. Make sure that you always compare what the preacher teaches with God's Word.
Learning the importance of Prayer.
This takes dedication. Prayer is so much more than we realize! Prayer should be essential to a believer's life. It is the lifeline to God, himself! Prayer is the way to relieve you from the burden of sin. Prayer is a way to bring your offering of praise. Prayer is the instant access to the power of Christ that defeats Satan. Why wouldn't you use this tool? Directly after giving the, the Armor of God, Paul writes this…
"Praying always with all prayer and supplication in the Spirit, and watching thereunto with all perseverance and supplication for all saints."

Ephesians 6:18